I love my job. I know that that is a rarity which makes me count my blessing everyday. I am so thankful that I have a husband who supports my wild ideas and chooses to be a part of them. Besides spending everyday with Eddie I truly enjoy being around other couples who are in love.
Every wedding that we attend makes me all warm and fuzzy inside. There are times when I just want to run to Eddie and wrap my arms around him so tight, because a moment that I was photographing made me think of our love.
Michelle & David's wedding took that warm fuzzy feeling one step farther. They decided to scratch all the typical American traditions and decided to do a few things that were more familiar to their culture. They invited us to a tea ceremony that honors their parents and grandparents as part of their new marriage. It was beautiful to see the level of importance their culture puts on honoring their elders. Tears filled my eyes as Michelle's parents started to cry over the gifts that she was presenting them. It really made me realize how thankful I am that I have a great relationship with Eddie's parents as well as mine. The tea ceremony was touching on all levels and just made me think how very very lucky I am.
Michelle really wanted to have her foundation sprayed on so she found Megan Bingham of
Off White Makeup & Beauty
. She did a fantastic job and kept Michelle looking naturally stunning just how she wanted it.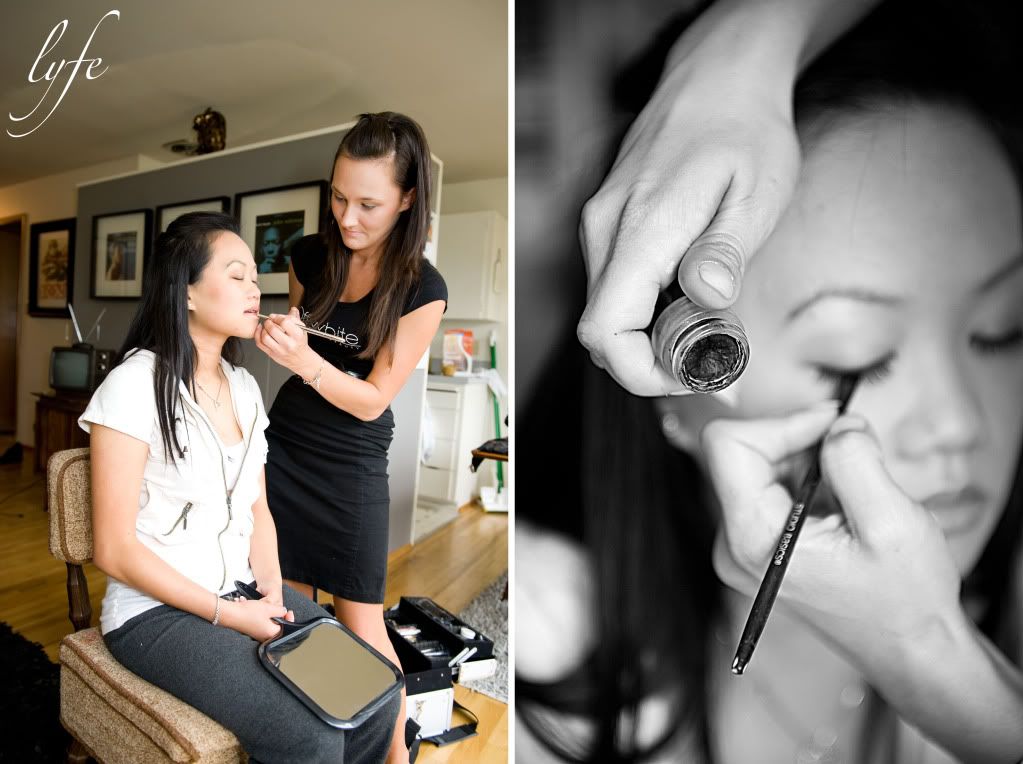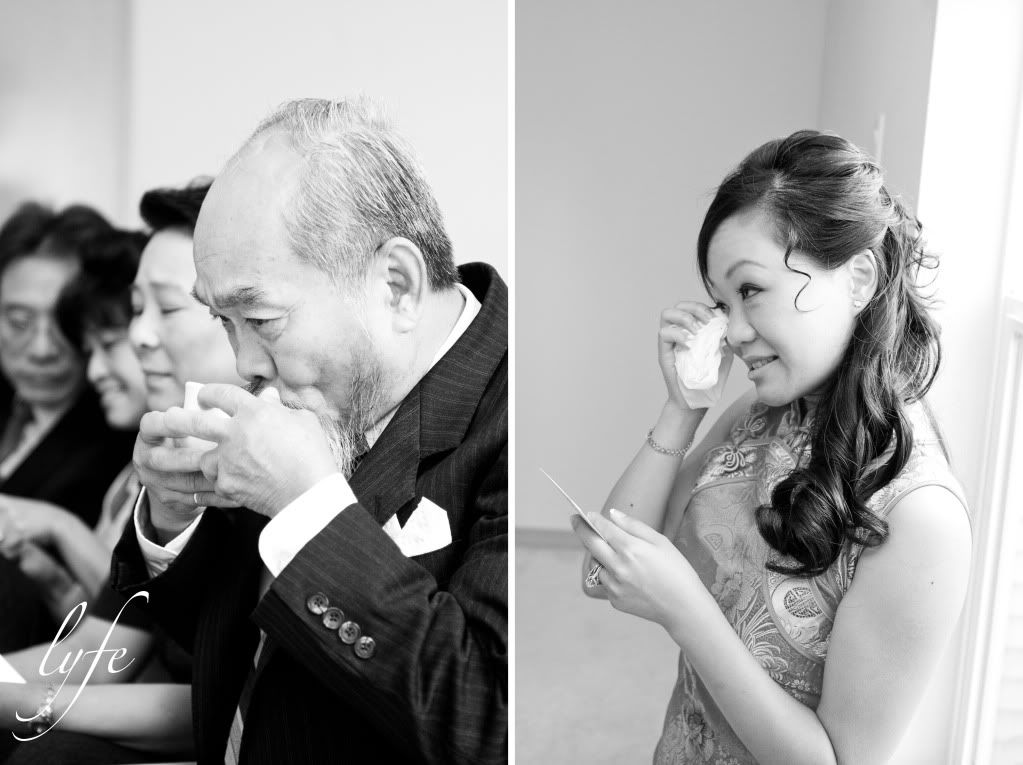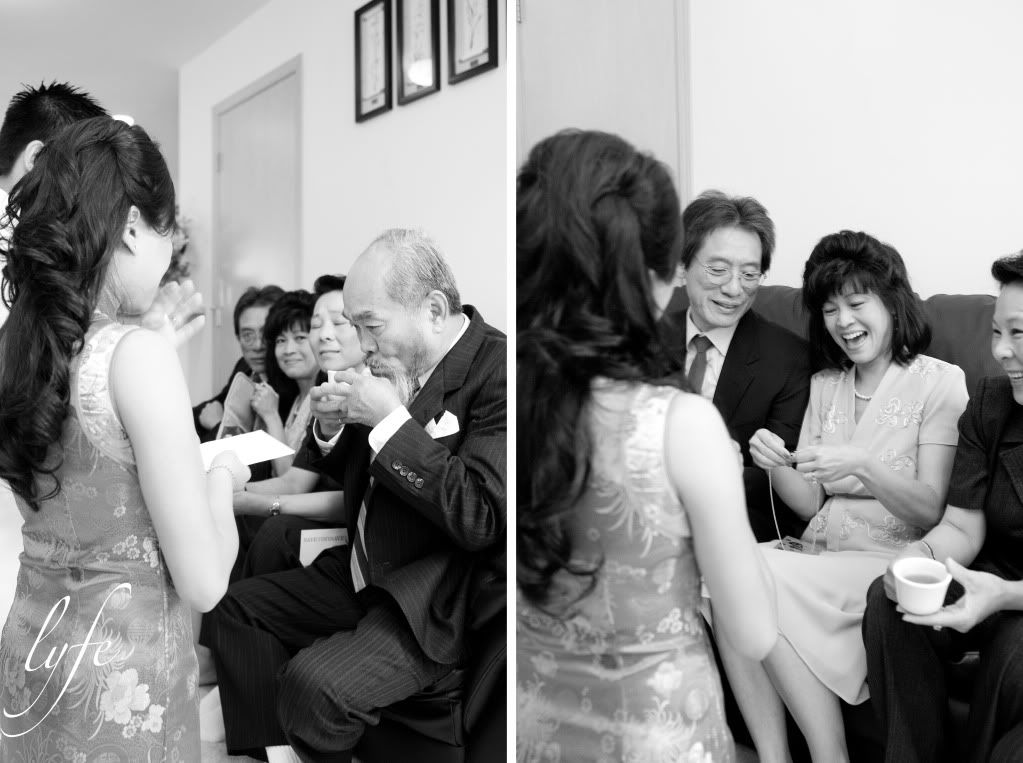 Michelle's father reminds me so much of my own father. A man who will never run to you for a hug or talk with a loud booming voice. But, when something touches his heart he has a hard time keeping it all together. Let's just say I was having a tough time too.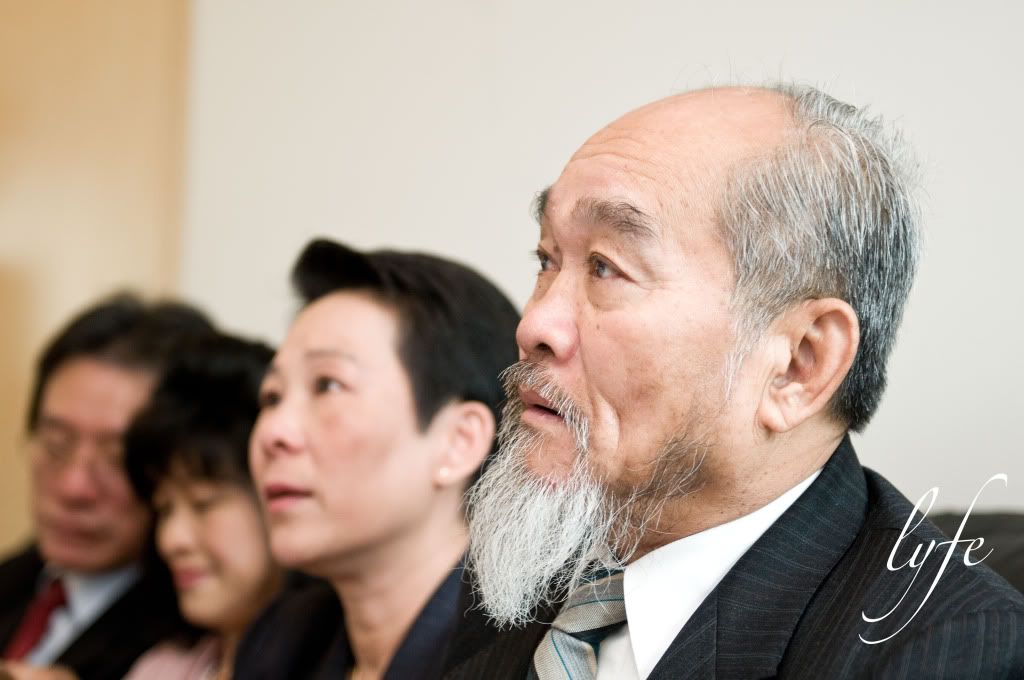 If you know me at all you probably know that there are two types of people that I just think are adorable. One is a chunky kid kind of like Chunk from the Goonies. The second is an old man that has a smile that lights up a room. This is thee cutest man ever. He just oozes warmth and happiness.
Michelle loved her ring. It was designed so that the two rings actually intertwine and she had a blast showing it to everyone.