It kind of works like a puzzle.
They love the ska punk band the Supervillains. A clue.
She loves sexy high heels. A clue.
They never stop laughing. Yet another clue.
From the moment I hear their voice on the phone or see them in person I start to put together what makes them who they are. As I chit chat and begin to imagine the images I want I think to myself, "what's their story? What am I trying to capture?" As a photographer I feel that our jobs are more than recording how you look at that exact moment. It's capturing a moment that says who you are, what your feeling, and why you matter.
When we first met Erika she came alone. It was plain as day that she was an organized, self assured, bright and beautiful firecracker. It wasn't until I met them as a
couple
that I got the full picture. Their were no more clues, but a complete puzzle that spelled out that they were the funnest, craziest, go with the flow, laugh out loud and have a party kind of couple. I didn't need clues to discover who they are. I didn't have to help them pose or work to gain their trust. They put themselves out there with every ounce of creativity they had.
Eddie and I weaved and bobbed through downtown with our cameras clicking as they danced, twirled, dipped, and made strange faces at each other. It was easy. We just captured them being them. I said it so many times that they were perfect for each other. I cannot wait to do their wedding because I am sure that it will be quite an event. Thank you for making the shoot so fun!!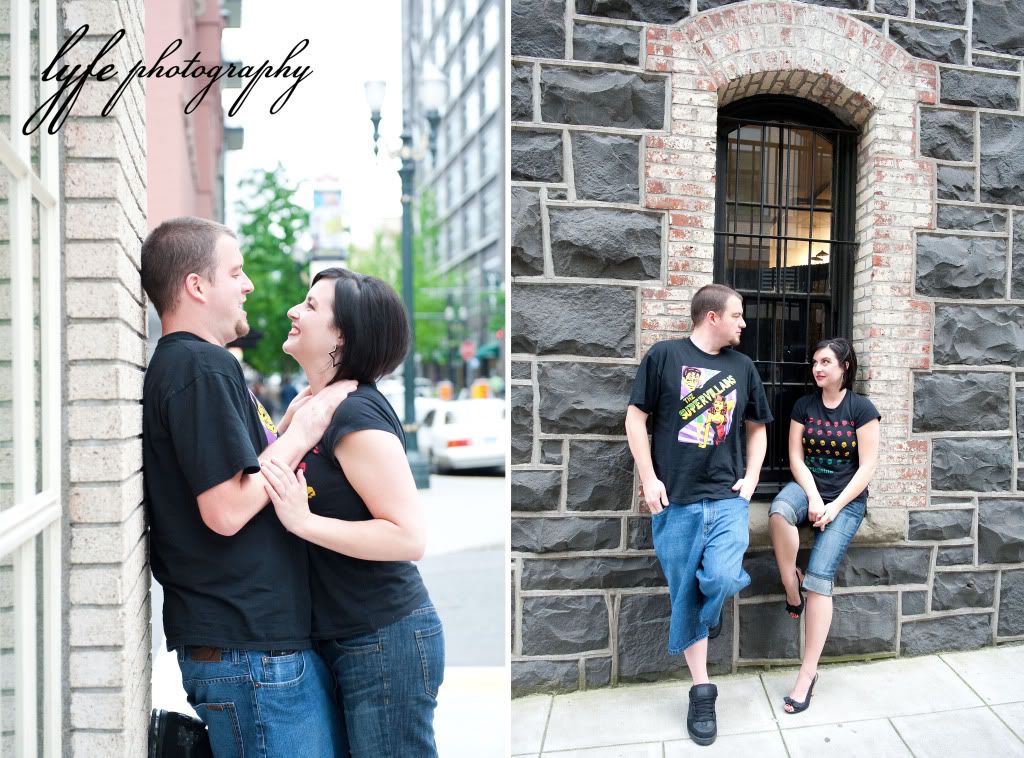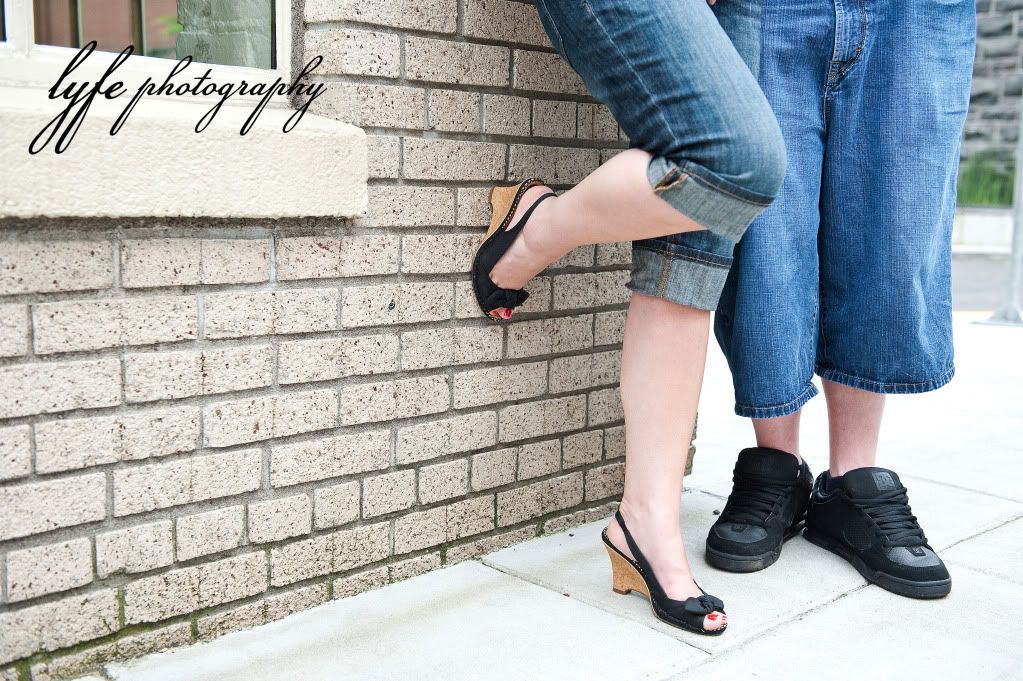 The shoot started off innocent enough....
That's when I realized that they are a lot more fun when they are just themselves.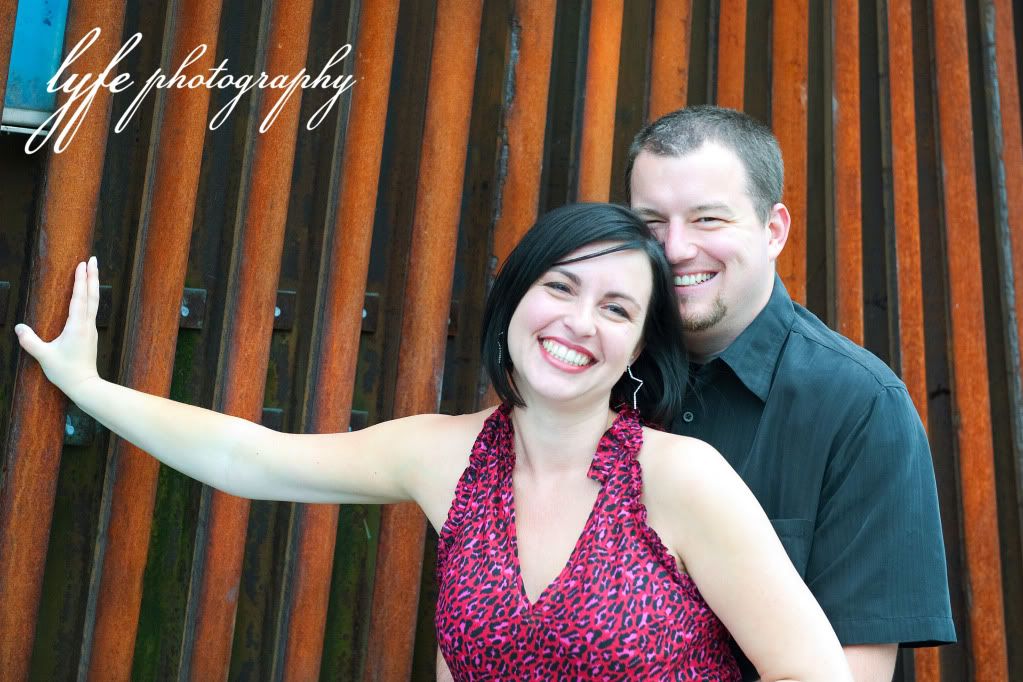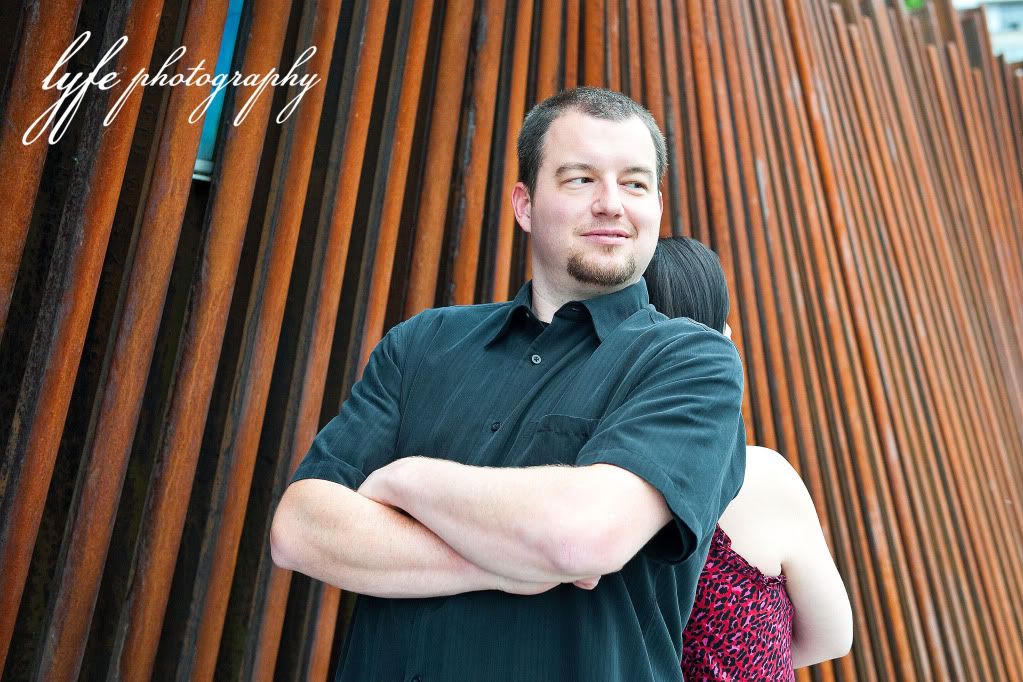 Proof that they have a softer romantic side.