I blame it on the sugar. Just the smallest taste and my head starts to pound. I can feel every vein throbbing and my chest starts to tighten. I love sweets though. It's a sad story really.
That's why I struggled so much as I listened to Cheren talk about her wedding cake. "Oh, Amy you have got to try my cake! Its to die for. Trust me, it isn't a typical cake." She must have told me 4 times how great her cake was. So, as the party cooled down and guests started to exit through the large double doors I walked over to the cake table. I stared at the slices of cakes and weighed the options of headaches to one amazing piece of cake. Cheren gave me a look of wide eyed approval and excitement and I knew what I had to do. I took a bite and immediately looked at Cheren. It was out of this world! Buttery, not too sugary, lots of flavor, light and super moist. Ah, it was amazing. I sacrificed heart ache...literally...to have a slice and it was completely worth it. I spent the next few minutes gooshing over the cake with Cheren. LeCookie Monkey has a special flavor called "humingbird." It's a basically a crazy twist on a carrot cake, add pineapple, coconut and bunch of other yummy goodies. It was the flavor that everyone talked about and ran out in the first 10 minutes.
Eddie and I come across a lot of vendors who are all great at what they do. But, when we come across a company that does things this good then we just have to get involved. We want to share these companies with you! So, I want to tell you to check out LeCookie Monkey Cakes & Sweets. You will not only find the most amazing things in all categories sweet, but you will meet the goofiest, fun loving and wonderful person on the planet. If it wasn't for her amazing cakes, I would support her just because SHE is that great!!!
LeCookie Monkey
Amber Darrington
503-544-5041
Amber@LeCookieMonkey.com
www.LeCookieMonkey.com
Again....it's not just the best cake I have ever had or a great personality...look at the cake....it's gorgeous.
Their signature cookie.
Amber on the left and her lovely assistant Jaime.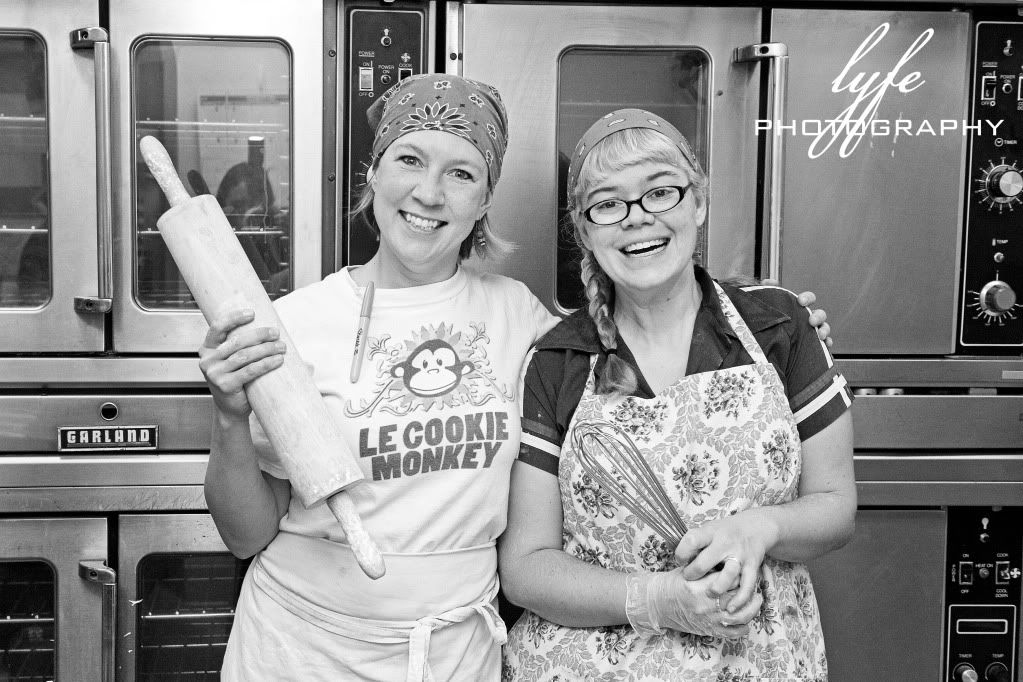 Two great gals.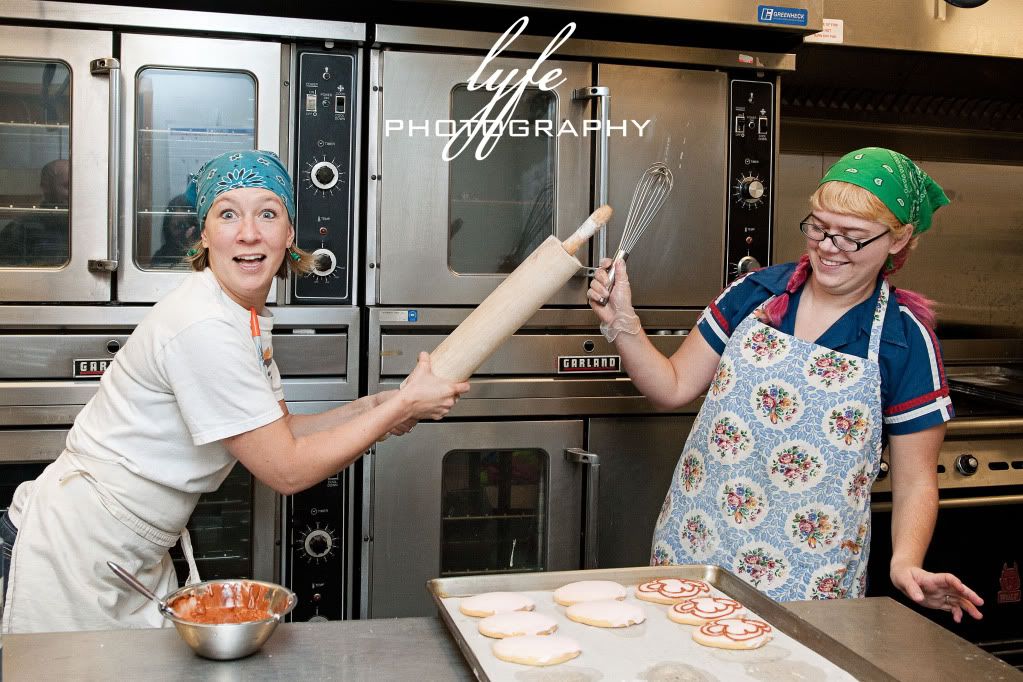 Portland Oregon Wedding Photographers