Eddie comes from a small town in Southern Illinois. When I first met Eddie I told him that I too came from a very small town in California. About 15,000 people in the foothills of Sacramento. To me small meant there was nothing to do. I quickly realized that I wasn't as "country" as I had thought. Mulkeytown, where Eddie is from, doesn't officially exist. At any given time Eddie will claim to be from Sesser, Valier, or any other location that actually "exists" to whoever he is talking to...it seems to be easier that way. With no more than a couple thousand people this truly is the place of nothing to do.
This Thanksgiving traveled past the millions of acres of corn fields and wide open roads to visit home. A place where when there is nothing to do there is always family. I am so thankful for Eddie's family. Once you fall in love with your spouse you don't have a choice but inherit their family...which can be tough. I am so lucky to have the best 2nd family in the world. They are truly amazing people. If you are reading this...I love you!
Thanksgiving was filled with great food, flexing plates, and lots of laughs. But, the highlight every year is the Turkey Bowl. A colorful tough football game between cousins which brings, trash talking and the funniest banter I have ever heard. Eddie is teamed up with his youngest cousin which means that they never get a chance to win. Both of them are fairly smaller than the other 2. But, this year they were victorious. I love watching my hubby play sports.
Eddie and his brother chasing him down. My first shot at trying to take sports photos.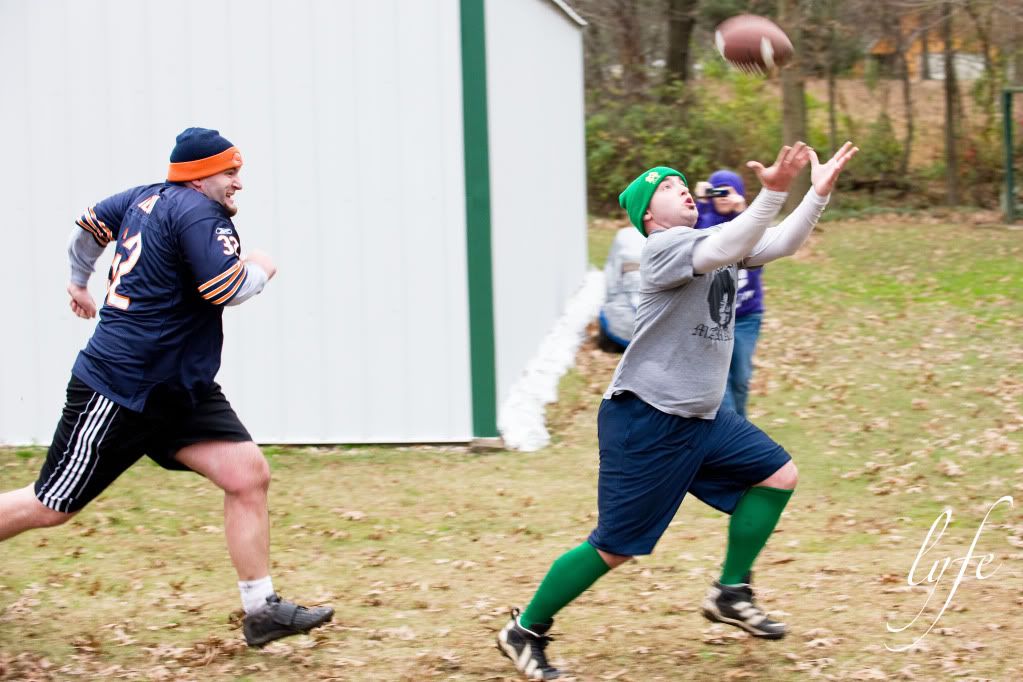 Eddie's brother Ben loves photos too and tends to be a bit of a camera hog. Luckily I love to take pictures so we are a good match.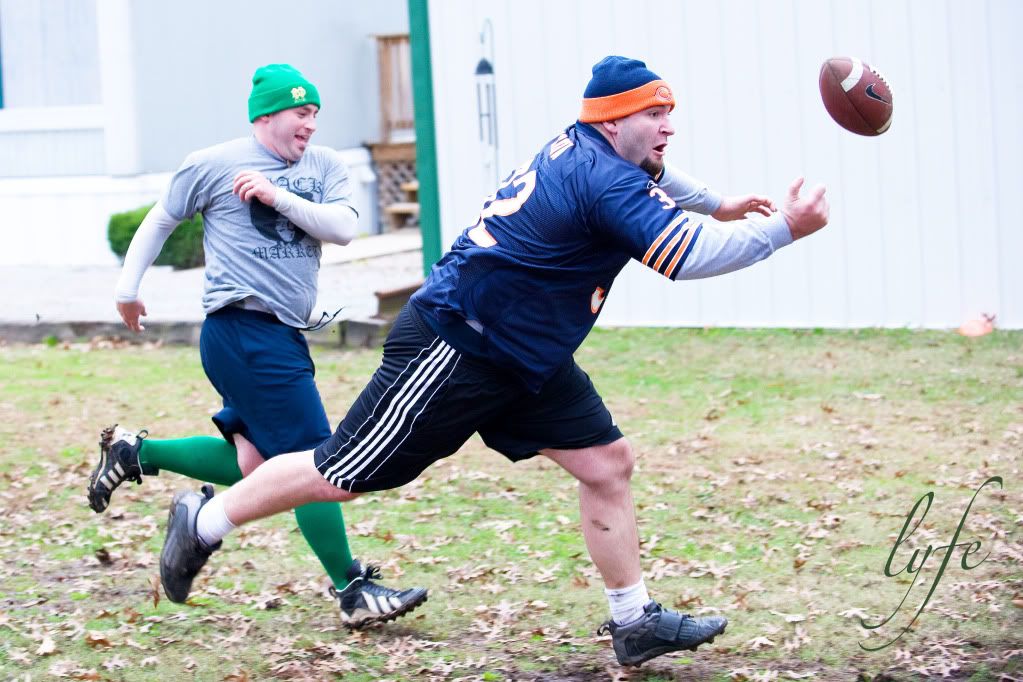 After it was all over the boys decided to do a small photo shoot.
Fist time victory.